POLLINATING: Community bridge building through art
Youth Arts Empowerment: On the Cusp Art Exhibit
Youth Arts Empowerment (YAE) creative workshops provide young people with a safe place to develop self-empowerment through self-expression. Imagination, innovation and ingenuity is the welcomed thread that weaves its way through each workshop. Students, between the ages of eleven and nineteen, were provided art materials, shown various ways to use them and given creative assignments. The narrative paintings presented in this exhibit reveal the meaning, depth and importance of their creative process and power of art. The students' exhibit, entitled, On the Cusp was held at the Pink Dog Gallery in March, 2019. Youth Arts Empowerment is facilitated by its founder, Cleaster Cotton, artist, educator, and ALNUGE inventor.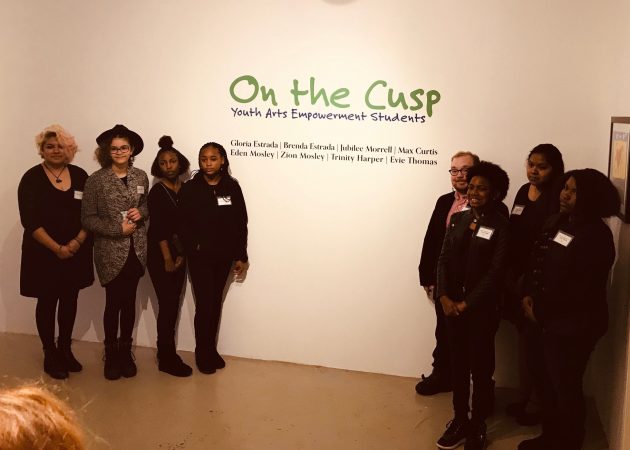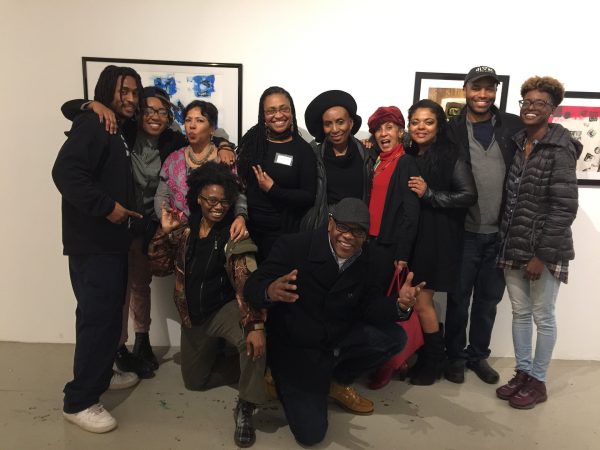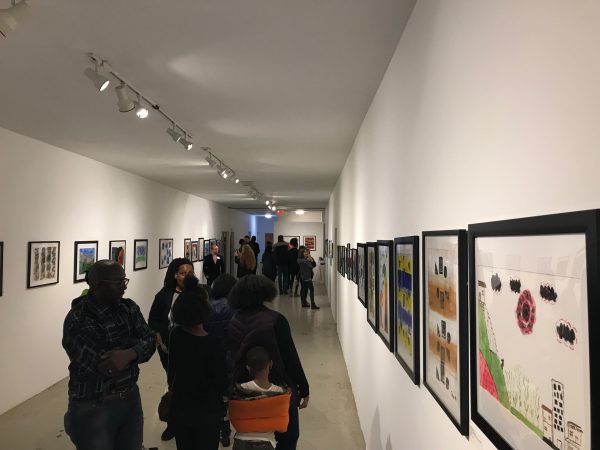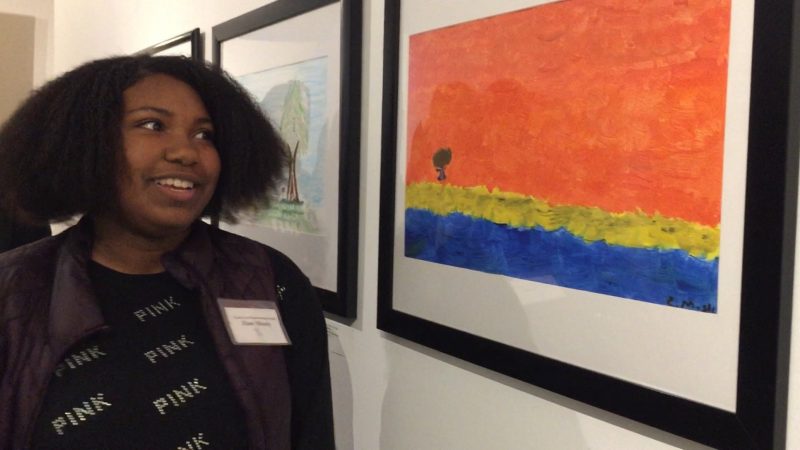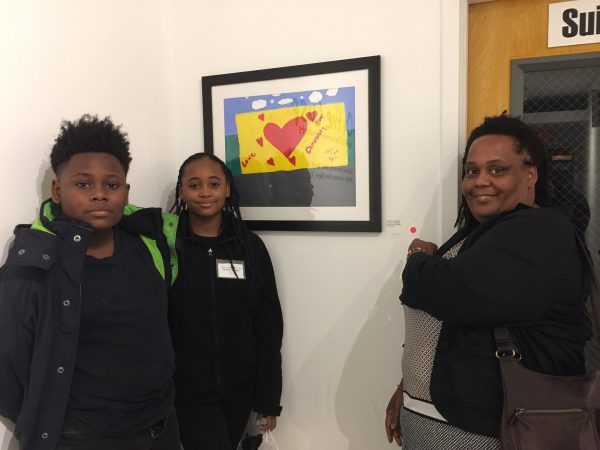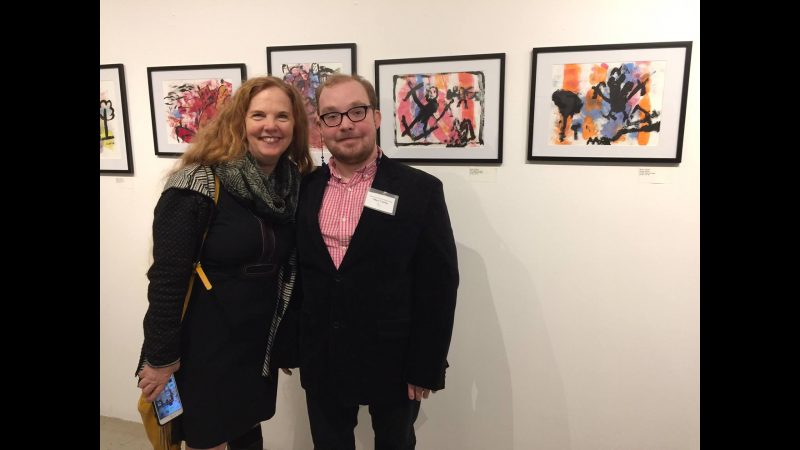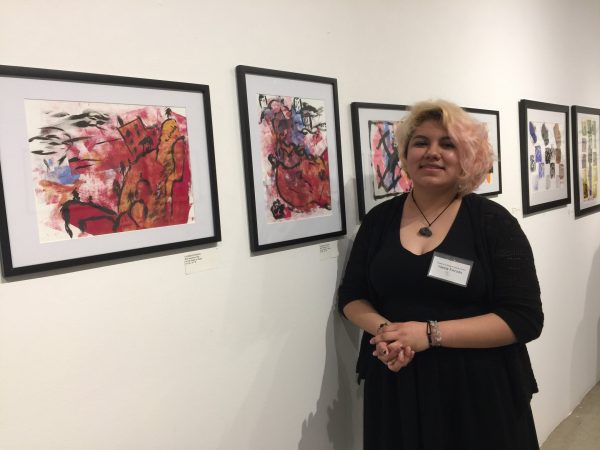 The Community Container Project
in collaboration with LEAF's Easel Rider
Pink Dog Creative collaborated with the Edington Center's Shuvonda Harper and LEAF's Easel Rider on April 14, 2018 for a fun and successful day painting what the children would like to see on the mural as part of Pink Dog's community Container Project. About 30 children participated. Pink Dog wishes to thank the children and their parents for coming out to paint and Fresh West Pizza for donating bottled water. A selection was made from many fine paintings and will become a mural in 2018.
The Container Project
at Pink Dog Creative
The Container Project was begun when Depot Street was a place to be avoided. Many buildings were abandoned and graffiti covered. People did not come down at night. Our first mural was painted on the double decker shipping containers in 2013 by local artist Melissa Terreza. Since that time 5 artists have painted six murals that aim to promote local talent and engage the community. Murals build a sense of community; they help to create a welcoming, walkable area that makes you want to go there. People stop to have their photos taken in front of the murals and they have even been the background for a local car dealership advertising campaign and wedding photos. When the "Beware of the Dog" mural was up people brought their dogs to pose before the mural and took selfies. To connect the process of muralism with art education, we invited children from the nearby Southside community to create what they would like to see on the mural. One child's design was chosen to be painted on the containers. While the end product, the works of public art, are beautiful and engaging, their deeper value lies in the conversations they stimulate, the connections we build and the relationships we foster along the way.